Attending conference is key to gaining customer confidence
Tuesday, 25 March 2014 22:26
Over a span of 7 years, NATHAN NOTARY has emerged as the peerless "go to" man for all notarization needs. How does he manage to do that? The answer lies in Nathan's unwavering commitment towards his customers. With the air abuzz with discussions about the upcoming National Notary Association (NNA) Conference, our very own Nathan Notary is geared up to be an active participant. "There is no limit to learning, conferences are all about bringing a value-add to our own experience in the field," says, Nathan Notary. "The more the knowledge, the more it reflects in your dealings with the customer."
Reason for attending this conference and benefit to my customers
Service first! Is the sole motto of Nathan Notary; what better opportunity than participating in the upcoming National Notary Conference in Phoenix, AZ in June 2014. For Nathan, attending a conference can never be a passive endeavor. "Conferences are all about activity, networking, discussion, and one should take full advantage of it and in turn pass it on to the customers."
Nathan plans to dip into the knowledge pool of notaries and customers to understand the changing expectation of the customer. In a business where you are in direct contact with the customer, your sustenance is dependent upon your credibility.
Having said that, a notary should strive to be a complete package and should be able to convincingly answer any questions fielded by his customers, this shows his readiness and gives customers a feeling that they are in safe hands.
"Sharing is the key," says Nathan.
What he means by this is that when one withholds knowledge then we invariably shutdown all doors to progress. For Instance every notary has very varied experiences, in fact it wouldn't be an exaggeration to say that every single day could be different. The pressing need is to share these anecdotal as well as intellectual insights with the rest of the notary community. It is with this noble intention that new as well as experienced notaries should take the conferences seriously.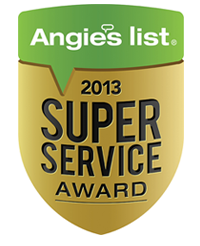 Come to think of it, the NNA it self, heavily relies on experiences from notaries all over the country and bring them under one roof, so it is important to develop and attitude of support and cooperation. Drawing experiences from those who have had a longer stint in the field, the notary conference is designed for notaries who have varied experiences and are willing to engage in an open forum.
The upcoming conference is the fifth time, that Nathan will be attending the conference. Having been awarded the 2012 Notary of the Year Special Honoree from NNA, Ambassadors of NNA in 2013 and receiving a Commendation from San Jose City Mayor in 2012 and Evergreen Times Reader's choice Award for 2013 Best Notary service in the community the list is endless. Recently, Nathan has been honored with the Super Service Award on Angie's list, which is widely used database of state-of-the art services. All this goes a long way in emphasizing Nathan's commitment towards the customer.
Artciles on Commendation at City of San Jose – Evergreen Times
Thursday, 13 September 2012 06:23
Sharing herewith the article published in the recent Evergreen Times (Aug 31 – Sept 13, 2012) regarding my Commendation from City of San Jose.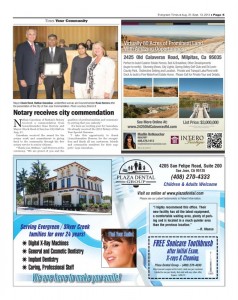 Here is the link : http://www.server-jbmultimedia.net/EvergreenTimes/sitebase/data/editions/207185/img/large/2746265.htm
Thank you for reading